Hi there!
I'm Juliane Schütz, a digital & print media designer, enthusiastic picture taker, quirky musician, and pleased to meet you.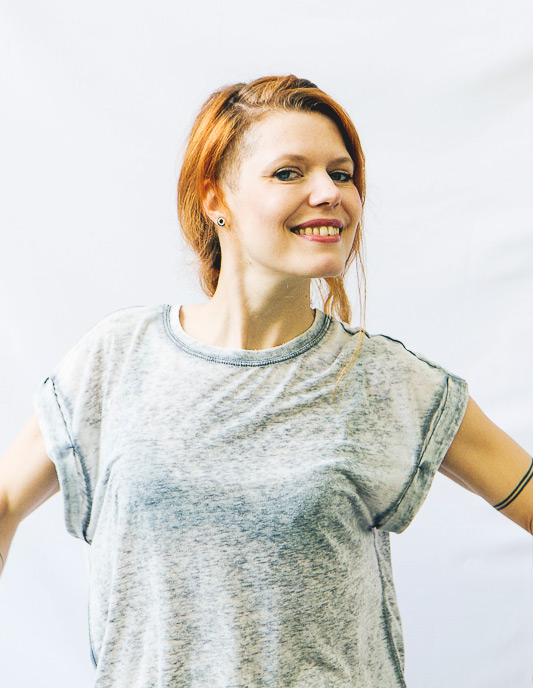 Since 2008, I've worked in a media design agency called "tollwerk", focusing on both web and print design. After successfully completing my professional training in Media Design in 2010, my job has provided plenty opportunities not only to serve our national and international clients' needs in digital and print designs, but also to create PR-, website- and other official copywriting / textual applications both in German and English.
Furthermore, I have gained an extensive experience as assigned event photographer for both business and community clients on more than 100 occasions.
Also I have been an active member of the music scene since the early 2000's, which, after having played in several bands, eventually made me join a promoters collective in order to serve the music community as much as I can while not actively playing. And when I don't do that, I spend my freetime photo-documenting musicians, creating artwork, volunteering at events, teaching my cats cool stunts, collecting Street Notes and generating different kinds of content for my blog.